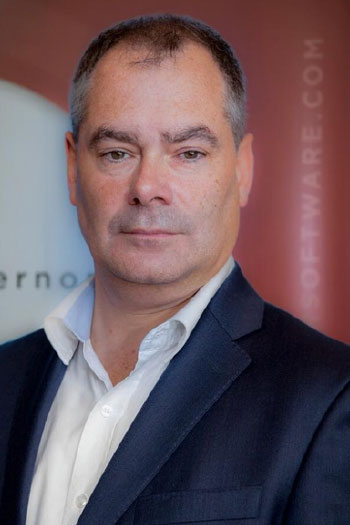 Richard Pike, Director
Richard has extensive experience managing risk for financial institutions throughout the world and in assisting companies to address regulatory guidelines and standards.  As well as being the founder and CEO of Governor Software, Richard is currently Chairman of Citadel Securities (Ireland) Ltd and an Independent Non-Executive Director, FBD Insurance PLC, JPMorgan fund administration, JPMorgan hedge fund administration and Citadel Europe.
Prior to Governor Software, Richard worked in various senior banking, insurance, credit and market risk roles at Wolters Kluwer Financial Services, ABN AMRO, Bain, COMIT Gruppe and Quay Financial Software.  He has analyzed, designed and managed the development of core treasury and enterprise risk management systems for large financial institutions, including UBS, Citibank, Schroders and Unicredito.
 In 2009, Richard was recognized as a "Top 50" Face of Operational Risk by Op Risk & Compliance magazine and was a contributing author to two books on risk management.  He is also a board member of the Governance, Risk and Compliance Technology Centre which focuses on research in the area of financial services governance, risk and compliance. Richard has also received the designation of 'Certified Bank Director' by the Institute of Banking.
Don't wait another day, become a member and start protecting your business. With your annual membership your company will have access to the full suite of capabilities and educational support.
If you have been the victim of a cyber crime or cyber bullying, contact us at
me@nationalcybersecuritysociety.org.
We will be happy to provide you a free or discounted membership to help you on the road to recovery.