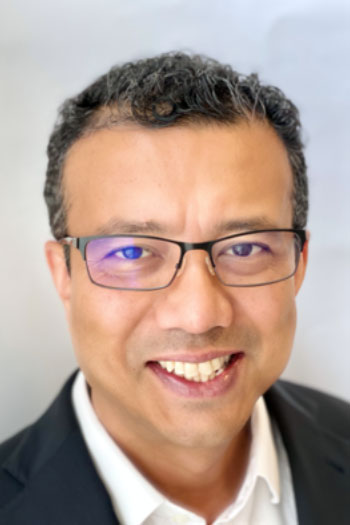 Dr. Chiranjeev "CJ" Bordoloi, Director, Co-Founder
Dr. CJ Bordoloi is a Technologist who spent his 20s building multi-billion businesses globally for large companies such as IBM and Deloitte. In his 30s, Dr. Bordoloi cut his teeth as a Technology Entrepreneur that successfully delivered 100s of Millions of dollars in liquidity events for Private Equity Investors that leveraged international expansion as a competitive advantage. Now in his 40s, Dr. Bordoloi is the Managing Partner of I-Square Ventures where he helps invest Corporate & Private Equity capital globally and serves as an Advisor to C-level Executives that have a technology-driven global growth agenda. His diverse group of long-term clients include a specialty insurance company with approximately $8 Billion in revenue and $500 Million in EBITDA, a biotech company with approximately $9 Billion in revenue and $2.5 Billion in EBITDA, and one of the largest e-commerce companies in the world with more than $200 Billion in revenue.
Dr. Bordoloi holds a BA in Management from Luther College, an MBA in Management Information Systems from Metropolitan State University, a Doctorate in Computing from Pace University, and an Executive Education Certificate in Artificial Intelligence from Massachusetts Institute of Technology.
Don't wait another day, become a member and start protecting your business. With your annual membership your company will have access to the full suite of capabilities and educational support.
If you have been the victim of a cyber crime or cyber bullying, contact us at
me@nationalcybersecuritysociety.org.
We will be happy to provide you a free or discounted membership to help you on the road to recovery.