Who We Are
The National Cybersecurity Society is a community of participating technology professionals focused on helping small businesses stay safe online.
Join NCSS?
Introduction
The National Cybersecurity Society is a non-profit organization focused on providing cybersecurity education, awareness and advocacy to small businesses.
The NCSS provides cybersecurity education tailored to the needs of the small business owner; helps small businesses assess their cybersecurity risk; distributes threat information to business owners so that they will be more knowledgeable about the threats facing their business; and provides advice on the type of services needed to stay safe online.
Our Mission
The NCSS is committed to improving the online safety and security of the small business community through education, awareness and advocacy. Our goal is to enable and empower SMBs to access cybersecurity services, assist them in understanding their cyber risk and educate them on the type of protection they need.
Our Vision
Our vision is a strong and prosperous small business community, with the ability to conduct business safely and securely in the digital economy.
What we do
Assist small businesses in understanding their cyber risk.
Provide advice on the types of cybersecurity services needed and available for small businesses.
Educate small businesses on the type of protection they need.
Collaborate with partners to ensure the highest service delivery.
Provide "Ask-an-Expert" service, so small businesses have access to technical expertise to address their issues or concerns.
Provide education and advisory services.
Our Core Values
Continuous Learning and Improvement: We are committed to assisting small businesses learn and improve their ability to thwart cyber crime; we are also continual learners – from Board members, employees and our community of partners. This core value ensures our advice, education and advocacy is world class, based on leading industry trends and norms.
Agile and Responsive: We are committed to responding to the small business community in agile and responsive methods, we are always ready to help.
Teamwork through partnerships: We believe in teaming with leading technologists, educators, and service providers. We collaborate and partner with industry leaders, educators and vendors to bring the best solutions to the small business community. We deliver an integrated team of capabilities to ensure risk reduction.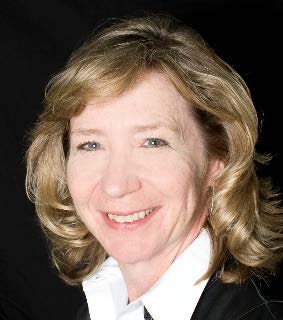 Mary Ellen Seale, Chief Executive Officer, Founder
Ms. Mary Ellen Seale is a leader in national cybersecurity strategy and cyber operations and has held numerous executive positions with the Federal Government. After serving 30 years in Federal service, Ms. Seale continues her public service by contributing to the cybersecurity needs of the small business community, which is the economic engine of the country. Her senior executive positions include Deputy Director, Cybersecurity Coordination, Department of Homeland Security (DHS); Executive Director of Modernization, Federal Communications Commission; Deputy Director, National Cybersecurity Center, and Chief of Administrative Operations, DHS. As Deputy Director, she built interdepartmental collaboration between the Department of Defense and DHS for strategic planning for U.S. cybersecurity and coordinated joint cybersecurity operational activity. In 2008, she led the design and implementation of the National Cybersecurity Center, the lead information sharing organization responsible for coordinating and integrating information to secure U.S. government cyber networks and systems. Ms. Seale earned a Master's of Business Administration (Finance) from the American University, a Bachelor's of Landscape Architecture from the University of Georgia, and is a Certified Information Systems Security Professional.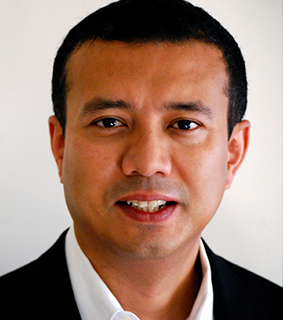 Chiranjeev Bordoloi, Executive Vice President
Mr. Chiranjeev Bordoloi, a proven technology entrepreneur, currently serves as the Chief Executive Officer of Top Patch Inc.—a cybersecurity company that provides security consulting and integrated open source solutions to protect businesses from cyber attacks. Mr. Bordoloi began his career at Deloitte Consulting and worked his way up to managing a $100 million business at IBM delivering strategic technology programs for Fortune 500 companies. Mr. Bordoloi's entrepreneurship history includes early stage start-ups acquired by Yahoo and private equity-backed companies that deliver more than $160 million in value for shareholders. He serves on boards of small-cap companies on the forefront of innovation relevant for the strategic global expansion plans of Fortune 500 companies. Mr. Bordoloi is also a private investor—contributing capital, expertise, and relationships to help young companies scale and find long-term venture activities. He is frequently interviewed on CNBC, CBS, NPR, and by a variety of print publications. Mr. Bordoloi received a Master's in Business Administration from Metropolitan State University and a Bachelor's of Arts from Luther College. He is currently finishing his doctoral dissertation in Agile IT Governance at Pace University.
Our community is comprised of information technology and security companies and those professionals focused on protecting the safety and security of the small business owner. These companies have contributed funds, technical advice and sponsor educational videos, webinars and conferences. Our technologists provide advice, recommendations and remediation support and staff the "Ask the Expert" feature on our website. We are actively soliciting donations from organizations, individuals and companies who want to see the small business community succeed.
Don't wait another day, become a member and start protecting your business. With your annual membership your company will have access to the full suite of capabilities and educational support.
If you have been the victim of a cyber crime or cyber bullying, contact us at
me@nationalcybersecuritysociety.org.
We will be happy to provide you a free or discounted membership to help you on the road to recovery.
Address: 1215 31st Street, NW, #3921
Washington, D.C. 20027
Phone: 703-340-7757